Discover the lakeshore lifestyle
Moorage, private beaches, and panoramic views are yours
Enter the new exclusive lakeside community with your own buoy for your boat, a private beach, big lake and mountain views. It's a simple walk to the beach from your home. Windermere Lake is used for year round recreation; boat, swim, seadoo, fish, kayak, canoe, paddle board, skate, ski, ice fish, ski-doo and more. All services are to the lot line and ready for your plans to be approved. A full package is available for your review with everything in place, so that a buyer can start to build right away. There is no timeline on the build and a minimal building scheme is on title with district setbacks. The location of this community is perfect, as it allows you to walk to all Invermere amenities, yet gives you the privacy and the prestige of lakeside ownership. You feel like you are in your own world when at home in Taynton Bay Estates.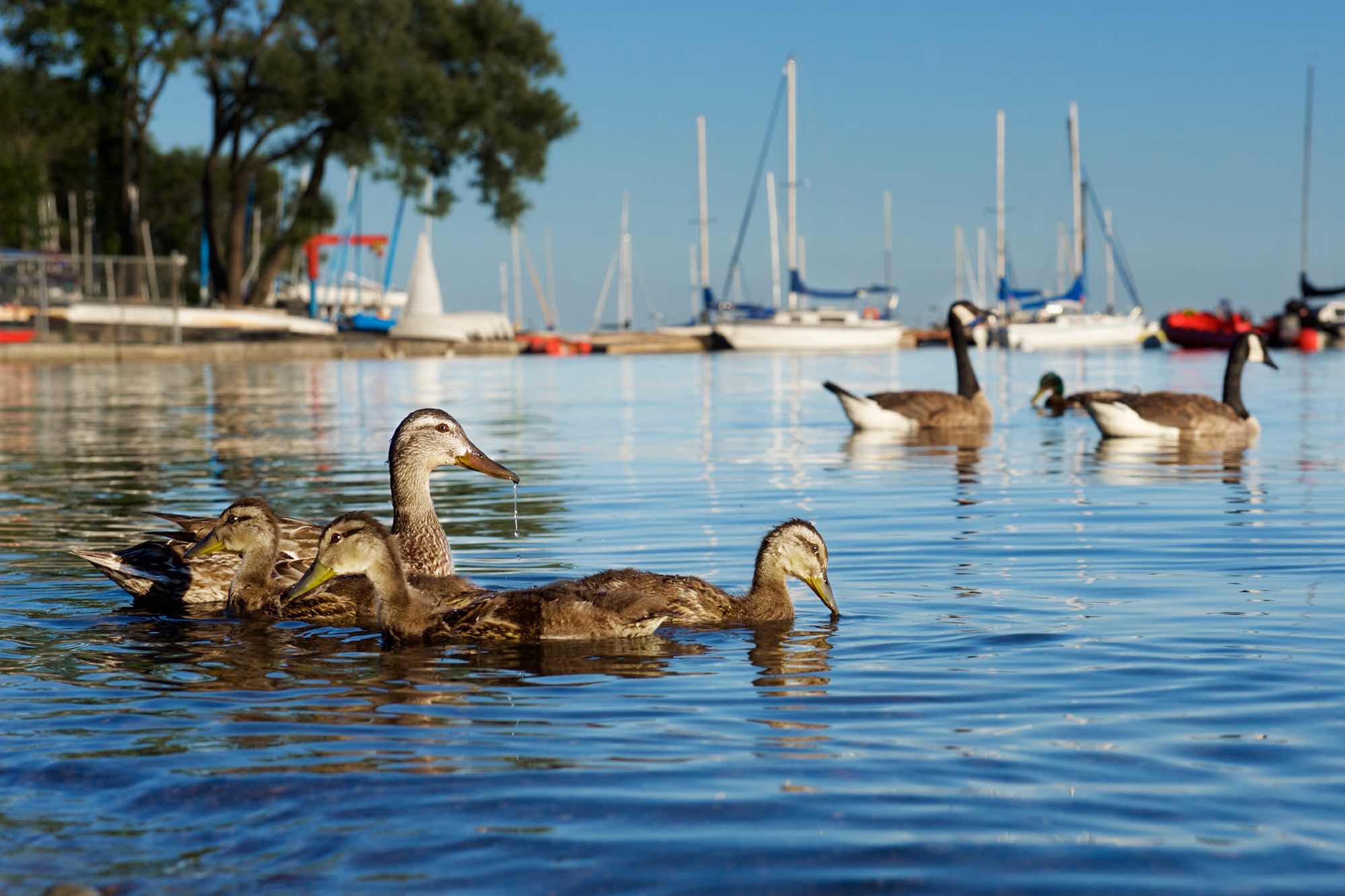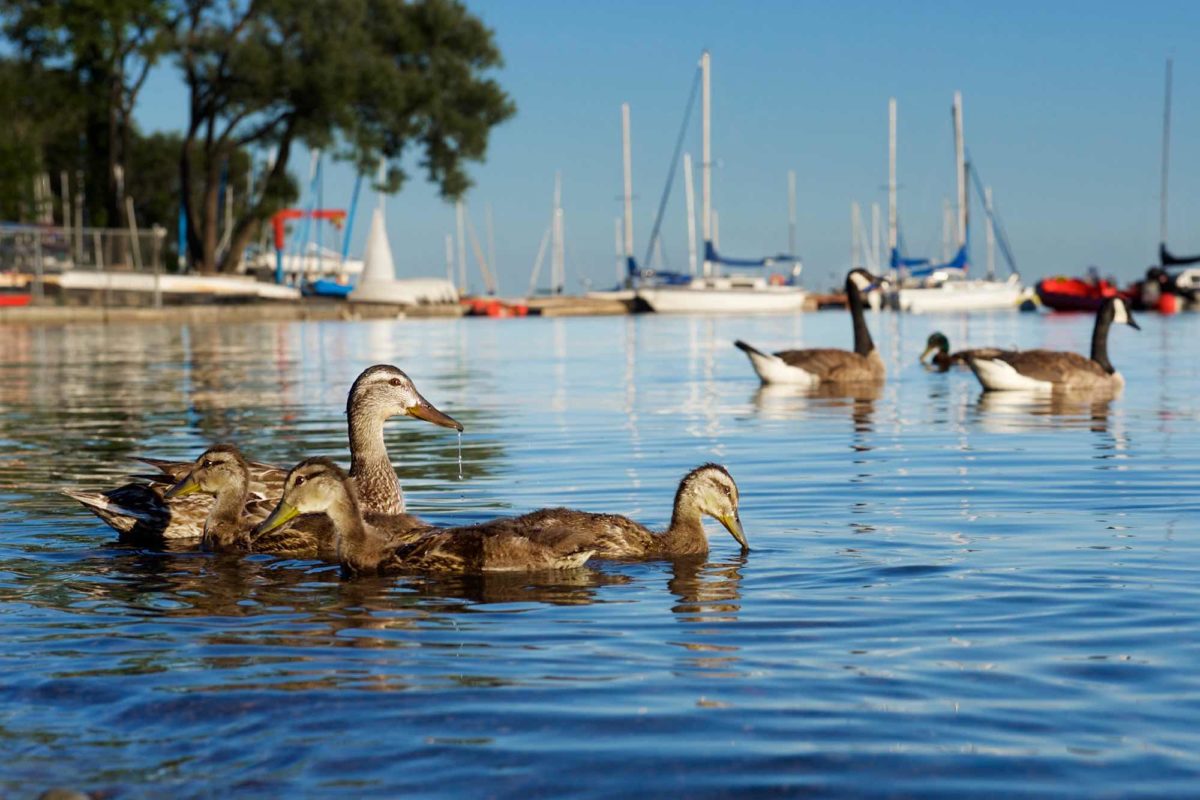 Directions
Turn West off Highway 93/95 to Invermere, make right at lights at Sobeys, make left onto 10th Ave, follow past hospital and across 13th Street, continue till you see sign on left side that says Taynton Bay, turn left. Google Map and directions.
Taynton Bay Estates is exclusively marketed by Royal LePage Rockies West Realty.
Lot 1 – Make the discovery of lakeshore living
Lot 1 (.36 acre) is unique as it is only one of two lots located on the East side of Taynton Bay Estates, opening it up to lots of sun all day and into the evening. This lot starts narrow and gets much wider as you move closer to the lake. It has a slope on the back of the lot, making it the perfect lot to build a walkout in the front and your deck facing south giving you maximum lake exposure In order to fully appreciate this lot, you must walk to the middle of the property and take a look at what your everyday views would be, stunning describes it perfectly.
Lot 2 – A lookout landing is prominent for this lot
Lot 2 (.44 acres) is the closest vacant lot on the East side of Taynton Bay Estates. It is a large fully usable lot, on a gentle slope that would accommodate an easy front walk out build. There is a lookout landing on the lot, so that you can visualize the lake and mountain views from your deck, kitchen, living room and bedroom. You can see the Rocky Mountain range north to south as far as the eye will see, and the west side of the lake. The southern exposure offers visions of splendor, peace of mind and fresh air gently blowing off the water. Great eye candy on this lot.
Lot 3 – Just you, Lake Windermere, and the Rocky Mountains
Lot 3 (.899 acre) is a masterpiece waiting to happen. It is the front lot, closest to the lake, with the most beautiful views of the Rocky Mountains shining on Lake Windermere. You can see a home perched into the landscape giving it a front walkout and complete privacy with a big deck and windows facing Southeast. The warmth of the sun will be felt throughout all your living space, inside and out. Come explore and visualize how your temptations of life would look like on almost an acre overlooking the lake. If living beside the lake is on your bucket list, this may be one to consider. You will have the fresh smell of forest pines surrounding you, with birds chirping in the background and waves curling upon the shore where your boat will be moored.
Lot 4 – A winning combination – buoy, beach, lake, mountains
Lot 4 (.28 acre) is located just behind lot 3 on the West side of Taynton Bay Estates, with a full panoramic view of the Rocky Mountains and Lake Windermere. There is 21 meters of frontage, and fairly steep slope upwards on the back of the lot. This lot will be ideal for the front walk out and a staggered build up the hill to maximize your views. Building in the trees will stimulate your senses, with fresh new natural fragrances each day. Just knowing you can walk to your beach or boat only 100 meters away is so convenient and such a great lifestyle to have. Living in this lakeside lot is a year round every minute of the day luxury.
Lot 5 – Choose a lakeside lot with buoy and private beach
Lot 5 (.27 acres) is offering the best deal around, with a fully serviced district lot, in a lakeside community with its own registered legal buoy and shared ownership in a private beach that comes with the lot on title. This lot is located on the west side of the development and has a gentle slope to the north that gets steeper as you move to the south part of the lot. This allows for an easier build on the north and would be ideal for a front and north side walkout. Once you take out the trees in order to build your home, it will be like opening the curtains to your awesome view of the lake and mountains. Due to the topography, you will have a low maintenance yard, so you can spend all your time on the boat, at the lake or just relaxing on your deck.
Lot 6 – Your own lakeside acreage with buoy and beach
Lot 6 (5.89 acres) the only lakeside acreage being offered on Lake Windermere fully serviced and zoned R3. Come and see what we are talking about, you won't be disappointed in this completely private estate lot. Your entrance to this property is just north of Lot 5, where you will see a trail leading to the top of the ridge. Follow the trail to the ridge and there are property line markers throughout the lot showing you just how grand it is. The views are 100% unobstructed and 360 degrees. The sun is shining on your lot everyday it shines, it is solitude at its finest, with just you and nature. You are still a short walk to your private beach and boat or town. It really is one of a kind, so bring your dreams with you when you view, so you can start to visualize them becoming reality. The topography is mixed and will give you plenty of options on your build site and style.